Thank you to all our friends, our families and our generous donators to support us financially so that we can continue to develop the BLUE BUTTERFLY HOME house of hope.
Whenever you give, you're part of the team and become a partner of our project.
Thank you for your generosity!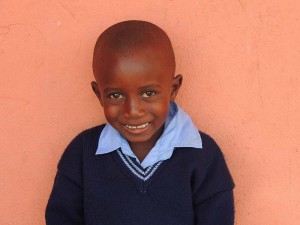 You can also send your donations by check or money order payable to MAISON PAPILLON BLEU DU CANADA.
NPO number : 784059-4
Maison Papillon Bleu du Canada
41, rue des Citadins Nord
Farnham, Québec
J2N 3B6
A tax credit will be sent for all donations of $20 or more.
Sponsoring a child
You can also sponsor a child for as little as $30 per month. You will receive a record of your child and you will be able to send him gifts.
We currently have 47 children attending school and others are coming. To receive many children as possible, we offer you to sponsor a child or make a donation. Contact us for more information.
 Precious Mulenga: she's in grade 1.
Mataba Joseph: born on January 28th 2011.
 Lameck Kananda: born on April 25th 2010.

Naomi Chanda: born on December 12th 2010.